Angel Brinks is USA News Most Influential Fashion Designer of 2023

@iamcardib Headlining Day 2 of Wireless Festival in a custom "Fuchsia" hand sewn bodysuit we made her. It's always gratifying to bring our client's vision to life. Styled by @kollincarter - we love youuu!

Angel Brinks, thank you for sharing a few moments with your fans and our readers today. You are so very talented in many areas. Let's start with fashion.

Are you formally trained, or have you learned the trade over time?

"I am formally trained. I attended FIDM, but I must say, the best training/lessons I have ever received are trial and error."
So excited to finally announce that the global superstar @anitta is wearing our bedazzled bodysuit for the "NO MÁ S" music video releasing tonight! Styled by @ronnie_hart and @dzgaines

When did you realize it was your calling to be an online fashion influencer?

"I grew up in the Performing Arts. So the stage was heavily my background. I was in choir, dance, and drama. I took a huge liking to performance wear! Flashy sequins, lycra, spandex, costumes, etc. I launched my company right around the same time Instagram started, and I started promoting my brand there, and it was an overnight success."

You were a hot item during the VH1 BBWLA seasons. What is your takeaway from that experience? and would you consider being cast for any other reality series or on-screen roles?

"Thank you! I came on the show as my true authentic self. I had just had a baby with my then-boyfriend, who played in the NBA. So I was actually looking to form a bond with the other ladies because I thought we had shared a lot in common, being that we were all tied to a basketball player. I was too naive, and although I had watched the series before, I imagined I would have a better experience because I am unproblematic and sweet. Who would ever have a problem with me? But it was inevitable, just like the real world, you can't please everyone, One way or another, someone somewhere just isn't going to like you. I am still contracted with the series, and the season is coming this February. 13th After this, yes, I most certainly would be open to other shows or on-screen roles. I have an amazing concept I am actually working on as we speak!"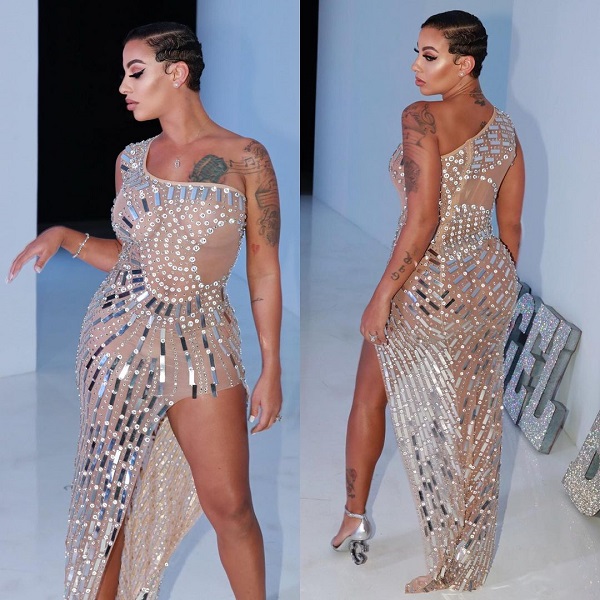 NEW RELEASE & she killed it! 👏🏽
Search "Bristol"

Do you have any local or online activities planned for 2023?

"I plan on opening more mall locations this year! I want to expand my company and be in cities with an actual storefront location to walk into."

What are the goals you'd like to achieve in the future?

"I got my very first placement on Chris Brown's album, "Breezy". The song is called "Luckiest Man," and the song actually has a story and meaning behind it, as I happen to be in the recording studio with my boyfriend and another songwriter at the time. Chris Brown heard the record and loved it, and it made the album, and now the album is up for a Grammy! It's a very exciting feeling, and I am so proud of all the songwriters and producers on the album!"
NEW RELEASES from our fashion show! ✨
Search "Purple Haze"

Angel Brinks, you are an amazing individual and a strong businesswoman. You are an inspiration for many. Our USA News team is grateful to share your story, and we wish you the very best!







Photo Courtesy: Angel Brinks