Worldwide, October 9, 2023 (USANews.com) -
Simeon Krastev now lives in Thailand frequently hopping on planes across the globe while building a health & wellness virtual coaching business.
- Simeon Krastev has worked over a dozen different jobs before starting his entrepreneurial journey. He was a busboy, dishwasher, volleyball referee, personal trainer, marketing assistant, and brand manager for a multinational FMCG company.
- He quit his high-paying corporate job and took a bank loan of $7000 to move to Asia, Hong Kong to pursue his dream of starting a business
- He was off to a rocky start but after 2 years of trial and error, he found the winning formula to build a virtual coaching business in the health & wellness industry helping people look and feel better. This as-told-to essay is based on a conversation with Simeon Krastev, the 30-year-old owner of SK Media (Digital Marketing Agency) and the Virtual Coach (Consultancy), about his Virtual Coaching business. It has been edited for length and clarity. Krastev's revenue has been verified by USA News.
After graduating from high school back in Bulgaria, I had a summer job as an exchange student in the USA, Virginia as a lifeguard. I had a blast as a 19-year-old traveling all around the East Coast and being away from home for the first time ever which sparked two things - my passion for travel and my desire to LEARN the skills required to accomplish big things in life.

Being a lifeguard in a luxury apartment complex gave me vision and hope for the future and opened up my eyes to the possibilities. Up until that point, I was living a very scarcity-oriented life where the most amount of money anyone in my family ever made was $400. A single mom, working two jobs trying to make ends meet, with support from my grandma who had a retirement pension of $200, and a father who was shot 7 times in the back for being part of the "mafia" when I was 17, wasn't exactly a bright upbringing that would allow for my mind to spiral off to abundance.

Up until that point, it was all "surviving". Until one special day changed everything!

One of the pool's regular guests was Rick (as we liked to joke "Slick Rick") a retired vital 76-year-old land salesman who drove a sparkling brand-new Corvette and made a fortune traveling across the USA selling plots of what he used to call "dirt" was having a chit-chat with me on the pool.
"So what you up to these days, Simeon?"
"I'm trying to figure out my next move!" I said. "I like working with people, I like fitness, and I think I will become a personal trainer"

He looked at me with a smile and said "You will do great things, but remember one thing - communication and soft skills is the most important thing you can learn!"
The switch went on at that very minute. My mom stocked up my suitcase with 15 business classic books as she was working in a bookshop as a clerk and could get the books without paying given that I would return them untouched. She very well knew that I probably wouldn't open a single one so her confidence in getting the money deposit she put down back was very high.
One of the books that she carefully placed in my luggage was "How to Win Friends & Influence People" a classic by Dale Carnegie. That's how my self-education began. I was reading 4-5 hours a day as the pool was "dead" and given that it was in a neighborhood from middle to upper-income levels, people had no time for chilling by the pool.

Over the course of that summer, I read over 15 books on business, mindset, entrepreneurship, and investing and saved up enough money to become a Certified Personal Trainer and went back to Bulgaria, armed with a new-found positivity, and a big shiny diploma from the United States.

Unfortunately, my rocky-cut scene has just begun. I couldn't get a job as a personal trainer given my looks, I was a bit on the skinner side and wasn't looking exactly like the typical buffed-up PT in Eastern Europe, and after several job interviews and burning through my savings, I was forced to get a job. I worked as a busboy in an Italian restaurant, and another year in the USA as a dishwasher and a volleyball tournament referee in order to pay the bills and compete in a Men's Physique show with the hopes that would help me land my dream job as a Personal Trainer. After 90 days of rigorous preparation, spending every dollar I made on food, supplements, and the gym I got in the best shape of my life.
Took 5th place out of 7, but that didn't really matter as I won over myself! I've just shown myself what is possible once you set your mind to a goal with a deadline and commit to the simple daily actions of execution. It worked, my competition helped me land a job as a personal trainer, and over the next few years I scaled my in-person coaching business filling my roaster with over 50-80 clients from morning until night, but I started to burn out.
I got tired of working from 6 a.m. to 9 p.m. every single day.
My pay was capped, my time also, and sure I was making good money but I had zero leverage. That's when I started toying with the idea of online coaching and building a business that would allow me to reach more people. All my free time went into building my first-ever website and coaching program. I'd recorded hundreds of tutorials and exercise videos, and countless hours went into blogging, content, and putting together the tech to keep the thing running. After a year and a half, I had ONE single client who paid my fee of $97 dollars and requested a refund 4 days later after commenting "It's NOT what I thought". That was 2014 so online coaching wasn't really a thing back then as it is now. I saw a massive gap in my skillset which was Marketing. I couldn't get in front of enough people with my products and services. At that time I had a client who was working at a multinational company in the Marketing Department. After I shared what I was up to with my website and online coaching he suggested that maybe he could get me a job at the company given that I'm studying marketing at university. Originally starting my Bachelor's in Business, I've paused it for a year to build my personal training business, and now seemed like a good chance to go back and finish it. I chose a major in Marketing and got the job he suggested. I was now working for a brand that distributed its products in 50+ countries. Quickly got promoted and I was learning Marketing 101. With a budget of over half a million euros spent on TV ads, and traditional in-store media I was learning the ins and outs of distribution. My entrepreneurial "bug" was starting to haunt me again. With my new skillset, I felt like it was time for me to have another go at building my dream business. I knew I wanted to be in an English-speaking country and market as that would broaden the number of people I could help so I set my eyes on Hong Kong as it was a British colony in the past and could be easy access to China. At that time I was toying with the idea of launching health & wellness products that are manufactured there and reselling them in Europe and the USA. I took a BIG risk as I took a bank loan of $7000 which was my living expenses for a few months in Hong Kong and moved with no job, no business, no friends, and zero income coming in! I was in the zone again, filled with hope and optimism for a better, bigger, brighter future.
My bank account was going down quickly and I saw a three-digit number three months in before I got hired as a Digital Marketing Expert for a German company selling health & wellness gadgets. A way to pay the bills and get my business going. Unfortunately, my employer went bankrupt and didn't pay me for several months which put me in negative net worth. Hopeless and crying out of anger I didn't see a way out. I didn't have money to go back and my ego didn't allow me to "retreat" back to what I was doing before so I took an American Express credit card secured with my contract that was no longer valid and that gave me runway for 1 and a half months of living expenses. That's when the real entrepreneurial journey began. I started a digital marketing agency helping health & fitness businesses grow leveraging social media and advertising and landing my first few clients gave me hope and newfound passion. I got a handful of clients, but I was working 24/7. No days off. I wanted to coach but didn't have a way to do it around the technical execution and work I had to do as a sole operator of my agency until I started bringing in more revenue. I moved to Bulgaria, opened up an office, hired staff, and started going back to my roots. Health & fitness. We built a fit club location within the building we were renting and I started combining my passions, teaching people in person and helping with their health & fitness goals but also scaling my agency. Long behold we started opening up more locations and scaling our business until one day, COVID came. We fought the battle of opening and closing our locations for almost a year, but instead of giving up, we hosted our first-ever virtual group coaching program! We had more than 2000 participants and it made a wave! We were on national TV as heroes, but most importantly - our clients were getting better results than ever and loving the process. That's how our Virtual Coaching platform was born. And here we are a few years later sharing the journey and the process.
When we were building our Virtual Coaching Platform, we asked our customers what they wanted and we built it!
Our client results became our obsession. We started scaling the team of coaches as well as providing the necessary tools to be successful in the ever-changing landscape. Ways to ensure client success and accountability, progress tracking, reporting, and ways to bring in new clients effectively using social media. We kept on refining the platform and taking every piece of feedback implementing it now in several countries - Canada, USA, Spain, Bulgaria, Japan, Thailand, and India. We are helping 1000s of people on a monthly basis, but more important we are looking to train more coaches to serve the evergrowing demand for virtual coaching and support.
Right now there's a massive trend in the health & wellness industry and it's growing faster than ever before with more people needing help! It's the perfect time for anyone looking to start a career in health & wellness to start a Virtual Coaching business and I would be more than happy to assist.
I spend most of my time creating helpful content for Virtual Coaches and onboarding new people
I worked for about an hour the other week, and our team still kept touching lives and helping people through the model and platform we've built! We have 1,000-plus customers and more than 200 coaches using our systems and platform.
I'll always be glad I found Virtual Coaching and had to go through all the hardships because it's really a skill that allows me to combine all my passions - travel, marketing, wellness & coaching! Not only that, it pays handsomely as well and gives you freedom!
About Simeon Krastev: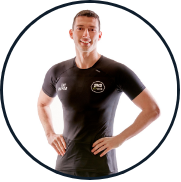 Simeon Krastev is a successful entrepreneur and virtual coach who has built a 6-figure business in the health and wellness industry. With a diverse background and a passion for wellness, marketing, and coaching, Krastev has leveraged his expertise to create a thriving virtual coaching business. He is dedicated to helping aspiring entrepreneurs achieve their dreams and find success in the virtual coaching industry.
###