FOR IMMEDIATE RELEASE
Leading Real Estate Agents, Wolf and Webb, Spotlight Valleybrook Estates in Lancaster, PA
East Petersburg, PA - November 3, 2023
Wolf and Webb Real Estate of Keller Williams Realty, a renowned name in the real estate industry, is proud to announce their spotlight on Valleybrook Estates, a popular condominium community in Lancaster, PA. As featured real estate agents in this sought-after community, Wolf and Webb are dedicated to helping individuals buy and sell homes in the area, providing exceptional service and expertise.
Valleybrook Estates offers a picturesque setting with its beautiful landscapes, well-maintained properties, and a strong sense of community. Located in the heart of Lancaster, this neighborhood provides residents with a peaceful and serene environment while being conveniently close to all the amenities the city and county has to offer.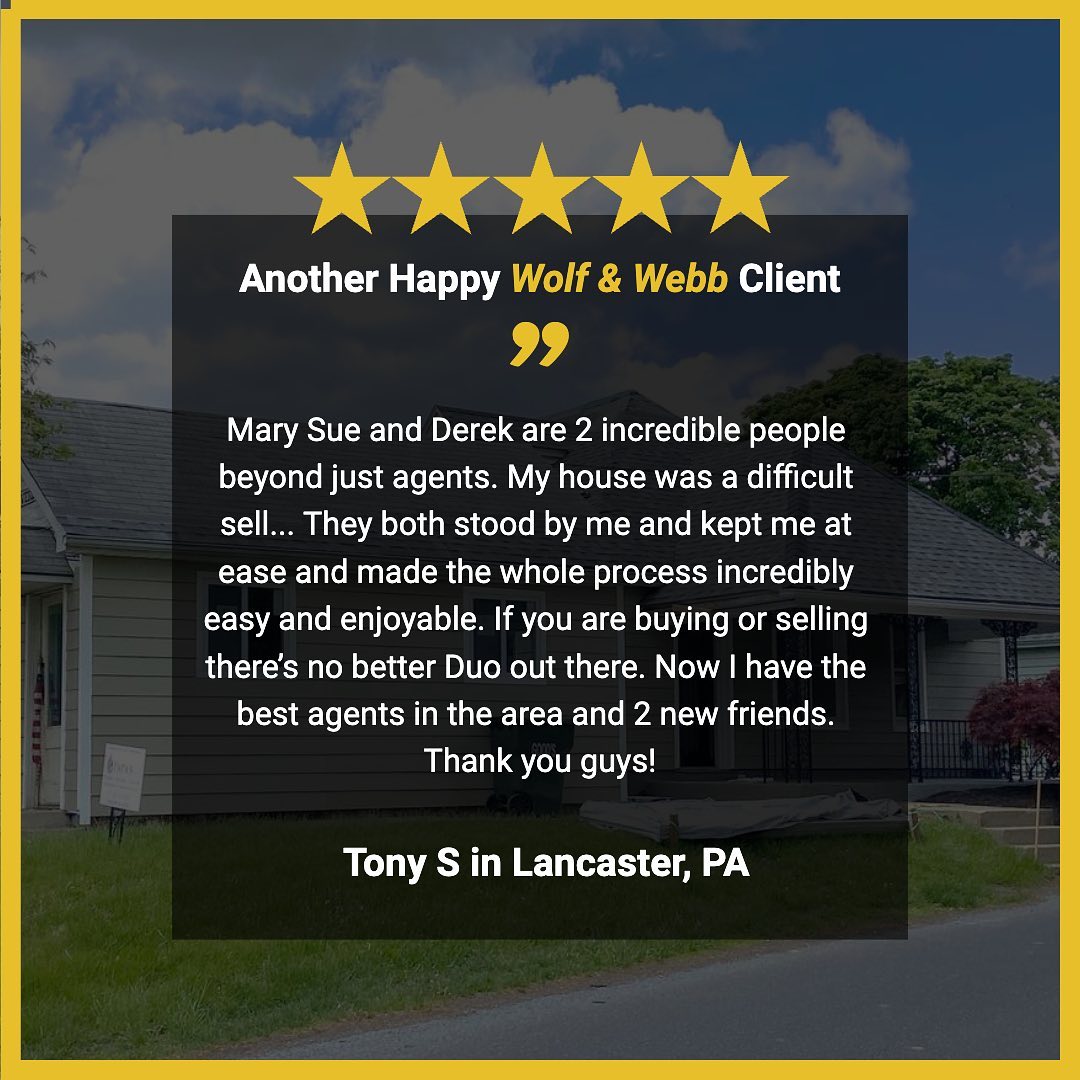 With their extensive knowledge of the local market, Wolf and Webb Real Estate is well-equipped to assist buyers and sellers in Valleybrook Estates. They understand the unique features and benefits of this neighborhood, ensuring clients receive personalized guidance throughout the entire real estate process.
As leading real estate agents, Wolf and Webb Real Estate takes pride in their commitment to excellence and client satisfaction. They go above and beyond to provide exceptional service, ensuring that each client's needs and preferences are met. Whether clients are looking to buy their dream home or sell their property for the best possible price, Wolf and Webb Real Estate offers a comprehensive range of services to meet their real estate goals.
"We are thrilled to shine a spotlight on Valleybrook Estates in Lancaster, PA," said Derek Webb, co-owner of Wolf and Webb Real Estate. "This neighborhood offers a unique blend of tranquility and convenience, making it an ideal place to call home. Our team is dedicated to helping individuals navigate the real estate market in Manheim Township's Valleybrook Estates and beyond, providing expert guidance and support every step of the way."
Wolf and Webb Real Estate invites prospective buyers and sellers to explore Valleybrook Estates and discover the exceptional opportunities it presents. With their extensive network, market knowledge, and personalized approach, Wolf and Webb Real Estate is the go-to choice for all real estate needs in Manheim Township and surrounding Lancaster County, Pennsylvania.
For more information about Valleybrook Estates or to schedule a consultation with Wolf and Webb Real Estate, please visit their website at www.wolfandwebb.com or contact Mary Sue Wolf directly at 717-333-9653.
About Wolf and Webb Real Estate:
Wolf and Webb Real Estate is a leading real estate agency specializing in the Lancaster County, PA area. They provide an exceptional service experience and specialized expertise to buyers and sellers, ensuring a seamless real estate transaction. Wolf and Webb Real Estate is committed to delivering personalized solutions and exceeding client expectations. They are truly the 'KEY to Your Next MOVE'!
Contact Information:
Mary Sue Wolf
Wolf and Webb Real Estate
717-333-9653
Powered by: Keller Williams Elite Realty
5139 Main St
East Petersburg, PA 17520
Broker: 717-553-2500
###