FOR IMMEDIATE RELEASE
Micah Kissee of Timeless Creations Achieves Prestigious CTEF Certified Tile Installer Certification: A Rare Feat in Idaho
Setting new industry benchmarks, Micah Kissee joins the elite group of Certified Tile Installers, underscoring his commitment to unmatched quality and expertise.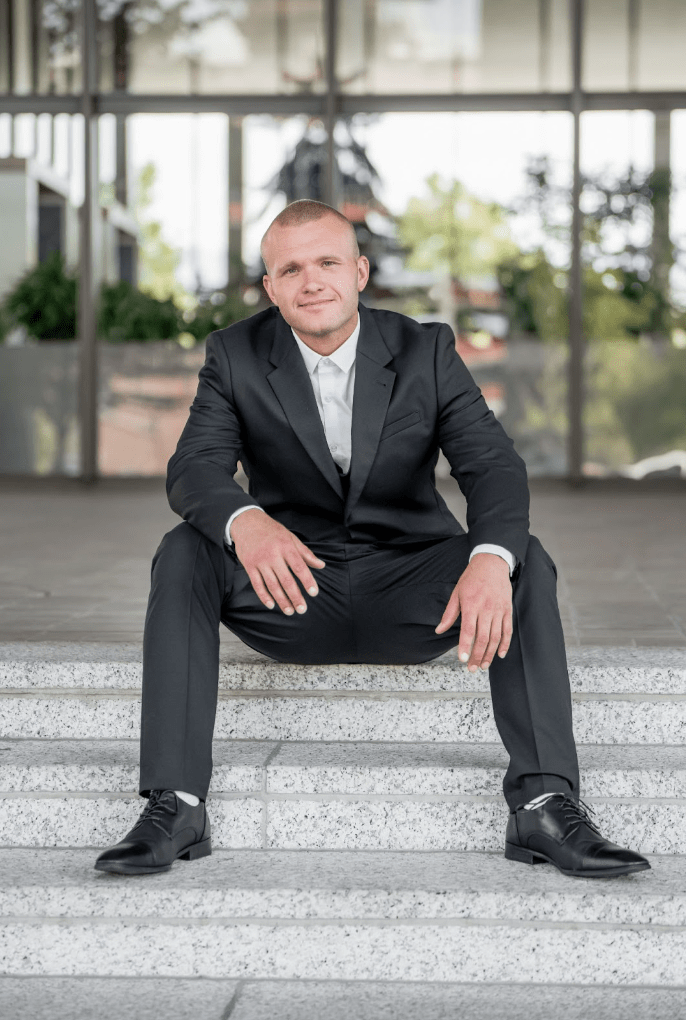 Micah Kissee, founder of Timeless Creations, now a CTEF Certified Tile Installer.
Boise, Idaho
—
November 2, 2023 (
USANews.com
) — In a significant achievement that speaks volumes about his dedication to quality and expertise, Micah Kissee, the founder of Timeless Creations, has successfully earned the esteemed
CTEF
(Ceramic Tile Education Foundation) Certified Tile Installer Certification. With this accolade, he has been officially designated as Certified Tile Installer #1881. Micah's accomplishment is particularly noteworthy given the rigorous nature of the CTEF certification. The program is renowned as one of the most challenging and coveted in the tile industry. Astonishingly, only 20-30% of participants manage to complete the in-person test within the stipulated timeframe. To secure the certification, candidates must achieve an aggregate score of 85% or higher, split between a comprehensive 150-question written skills test and an intense 8-hour in-person physical skills assessment.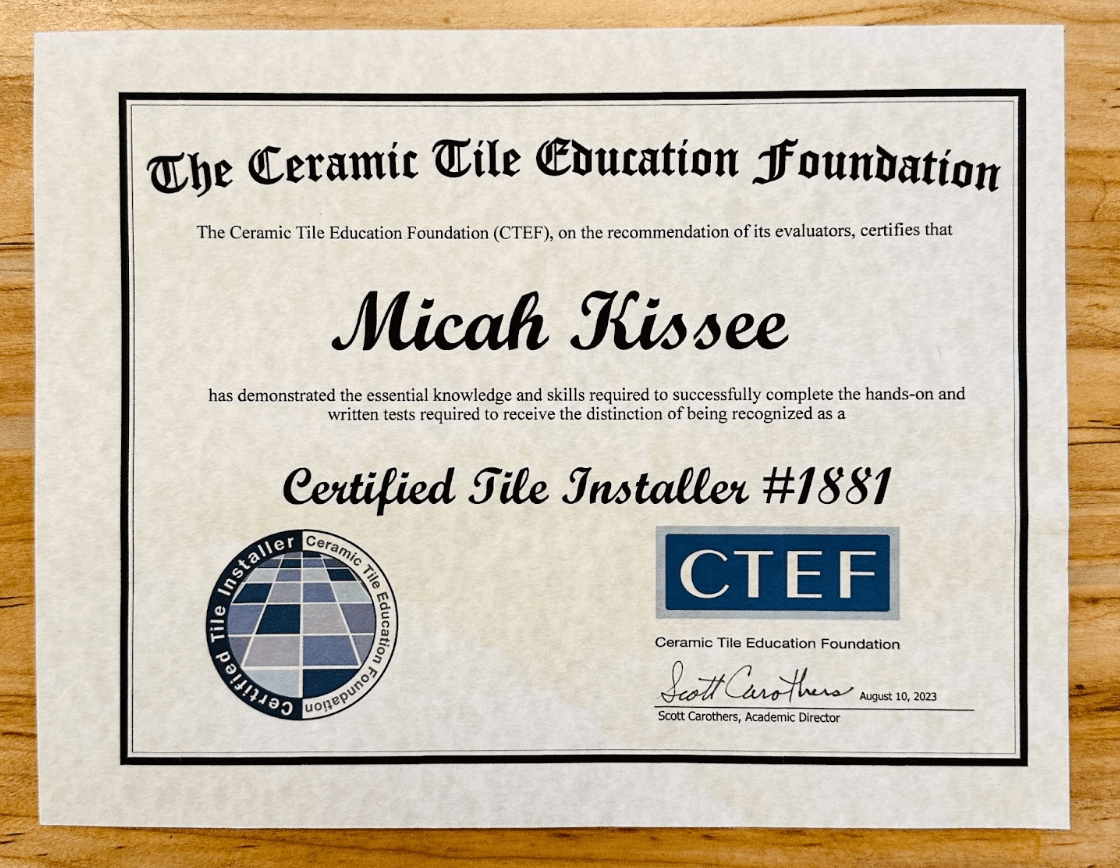 The esteemed CTEF Certified Tile Installer Certification awarded to Micah Kissee.
The CTEF's stringent testing criteria reflect its commitment to upholding and promoting the highest standards within the tile installation industry. As the foundation rightly asserts, the value of certification lies in its difficulty; if everyone could attain it easily, it would lose its significance. The CTEF's mission is to empower installers to achieve their best through rigorous training and education, ensuring that the entire industry benefits from elevated standards. Micah Kissee, already renowned for his dedication to surpassing industry norms and offering unparalleled quality to his clients, embarked on this challenging journey with determination. His quest was to validate his profound knowledge and proficiency through the industry's most demanding certification. Upon completion, Micah not only passed but did so with exceptional merit, further solidifying his position as one of Idaho's premier tile installers. In light of this accomplishment, homeowners and businesses in Idaho can be even more confident in entrusting their bathroom remodels and tile installations to Timeless Creations and its accomplished founder, Micah Kissee.
A Word from Micah Kissee
"
I am truly honored to receive the CTEF Certified Tile Installer Certification. This achievement is not just a personal milestone but a testament to our unwavering commitment at Timeless Creations to offer unparalleled quality and expertise to our clients. The rigorous training and testing process reinforced the importance of continuous learning and excellence. I want our clients to know that when they choose Timeless Creations, they're choosing a partner dedicated to the highest industry standards. I'm grateful for the trust our community has placed in us, and I promise we will continue to elevate our standards, one tile at a time
." For more information about Timeless Creations, their projects, and the services they offer,
visit their main website here
or get in touch with Micah at (208) 391-5009 or
[email protected]
.
About Timeless Creations Tile and Remodeling:
Timeless Creations, headquartered in Boise, Idaho, is a distinguished tile installation company led by Micah Kissee. With a focus on excellence, innovation, and unparalleled quality, the company has transformed numerous spaces, setting new standards in tile installation and design.
For
media inquiries
, please contact:
Name
: Cecilia Grayeb
Title
: Marketing Director
Email
:
[email protected]
Phone
: 833.995.2555
###