FOR IMMEDIATE RELEASE

Save as much as 25% off on beauty and baking bundles from the award-winning, purpose-driven coconut oil brand

Nationwide - November 9, 2023 (USANews.com) -





WHO

:

Dignity Coconuts

is a brand dedicated to creating a positive social impact in the coconut industry. By providing fair wages and career opportunities, they empower locals and combat financial insecurity in the region. Fresh from their recent accolades - the 2023 Mindful Award for Oil Product of The Year and the Vegan Beauty Award for their All-Natural Vegan Lip Balms - Dignity Coconuts embodies an unwavering dedication to premium quality, excellent product formulation, and sustainable business practices. Rooted in principles of social responsibility, the brand is not only known for its high-quality offerings, but also for its transformative impact on vulnerable communities. Their holistic business model goes beyond economic empowerment as they actively work to eradicate modern-day slavery in the coconut industry, aiming for a more ethical and sustainable future.

WHAT

: Prepare for the holiday season with Dignity Coconuts' highly-anticipated Holidays 2023 Bundle Sale. This limited-time event offers a 20% discount on a selection of curated beauty and baking bundles, making it easy to gift your friends and family with gifts that give back. Choose from a variety of bundles: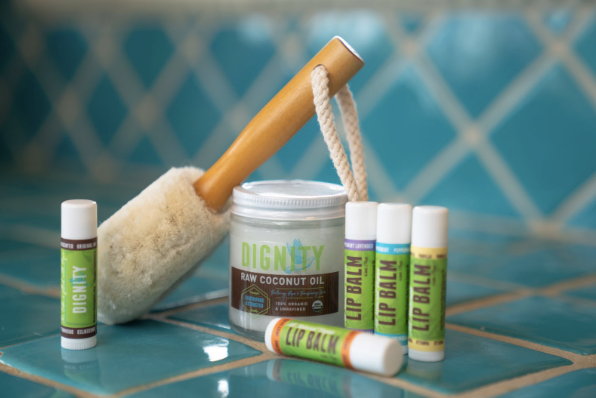 Beauty Bundle:
Body Dry Brush, 4oz. jar of Raw Coconut Oil, 3-pack All-Natural Lip Balm
Baker Bundle:
4-pack of Award Winning Raw Coconut Oil (15oz jars)
The Enthusiast Bundle:
15oz. jar of Raw Coconut Oil, 4oz. jar, 5-pack All-Natural Lip Balm
Stocking Stuffer:
5 of the 3-pack All-Natural Lip Balm As the holiday season approaches, consumers can look forward to more incentives and bonuses:
New beauty bundle with new product! A 24-hour special offer on Black Friday 11/24, giving participants an additional 5% discount, adding up to a total savings of 25% off on holiday purchases. WHEN: Coconut lovers and world changers can indulge in this exclusive holiday offer from November 10 to December 24. WHERE: Visit the Dignity Coconuts official website to explore and purchase these incredible bundles. Supporting the brand not only brings joy to loved ones but also empowers local communities and supports ethical practices within the coconut industry. WHY: Dignity Coconuts is more than a brand; it's a movement with a mission to create a positive social impact. By providing fair wages and career opportunities, they empower local communities and combat financial insecurity and modern slavery. By participating in the Holidays 2023 Sale, you not only enjoy fantastic savings but also become part of a meaningful journey towards positive change. Make gift-giving extra special and discover gifts that give back with Dignity Coconuts Note to editors: High-resolution images and product samples are available upon request.
###